IJLIN Bearing External Ring High precision double surface grinding machine in South Korea
---
In August, Our After sales engineers went to South Korea for Installation and commissioning.
It is not easy to go abroad for after sales service, as for the COVID-19 is so serious. But YUHUAN's
Engineers must Go to South Korea and Thailand , for our Customers need them.
The Machine is Our high precision double disc grinding machine YHMM7758X, for grinding the diameter 430mm External Bearing Ring.It can achieve the precision Flatness is within 0.001-0.002mm,Which can Benchmarking high-precision grinding machines in Germany and Japan.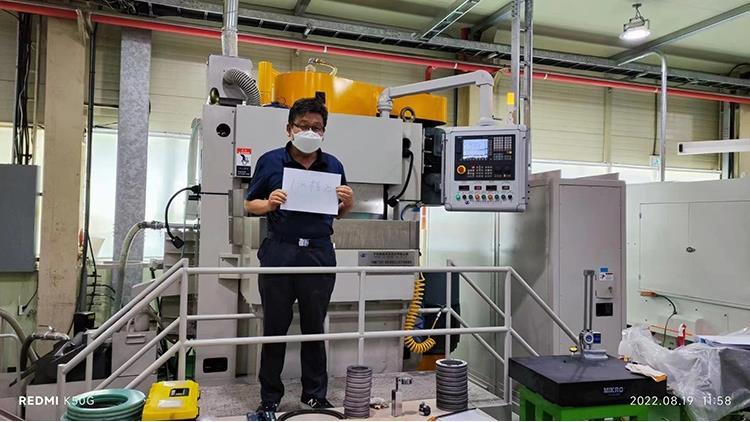 ---