Strong provincial capital, take responsibility! CNC machine tools provide advanced equipment support for high-quality development!
---
On April 28, 2022, the first high-quality development forum of private enterprises in Changsha was held in Yuelu Science and Technology Port, Changsha. The forum was hosted by Changsha Federation of Industry and Commerce and undertaken by the City Star Business Voice Enterprise Development Service Center, with the theme of "Star Business Unity, Heart to the Future". More than 150 guests focused on the strategic positioning and mission tasks of "three highs and four new", and the strategy of "strengthening the provincial capital". development plan. The general manager of the company, Ms. Xu Yanming, was invited to attend the event as the vice-chairman of the Municipal Federation of Industry and Commerce.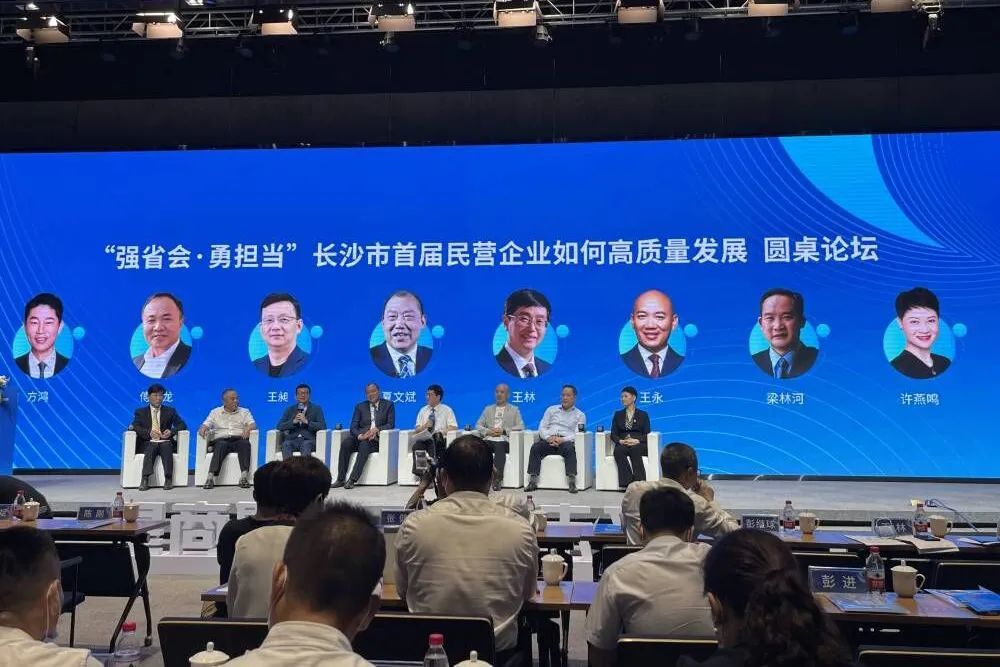 The forum opened with the speech of Vice Mayor Kang Zhenlin. Mr. Song Zhiping, President of China Association of Listed Companies, delivered a keynote speech entitled "Three High and Four New" Empower the High-quality Development of Changsha's Private Economy. In the subsequent roundtable forum, General Manager Xu Yanming introduced that CNC machine tools, as industrial mother machines, have an irreplaceable strategic position in national economic and social development. Hunan Changsha CNC machine tools have a profound historical heritage and industrial accumulation. The former Changsha Machine Tool Factory was One of the "Eighteen Arhats of Machine Tools" in the country. In the new era, Changsha has the foundation and conditions to do a good job in high-end precision and intelligent CNC machine tools. As a listed company focusing on the R&D, production and sales of CNC grinding equipment and intelligent equipment, Yuhuan CNC has the responsibility and mission to provide higher-end, more precise , More advanced intelligent machine tools solve the problem of high-end equipment stuck in foreign countries, realize localization substitution, and at the same time provide advanced equipment support for the "strong provincial capital" strategy and the high-quality development of Hunan and Changsha, and contribute to the power of machine tool people. At the same time, we will build brands and take on more social responsibilities in the transformation and development of manufacturing services.
The conference also held the awarding ceremony of the chief consultant group of the Voice of Star Business Development Service Center. General Manager Xu Yanming served as the consultant of the advisory group.
---